myDigiminds is focusing on knowledge transfer and change management in the projects we carry out. We have finely tailored training programs to your business to all user levels. Because we're committed to top-quality training to be delivered by real people with real experience, we guarantee real outcomes.
Our mission is to help you learn the skills you need to achieve your full potential.
myDigiminds is a learning platform that helps anyone learn business, software, technology and creative skills to achieve personal and professional goals by providing top-quality courses taught by recognized knowledgeable skills.
In addition to helping individual learners achieve personal and professional goals, we offer flexible, cost-effective group memberships for your business, school, or government organization. Below is a sample of some of the courses we teach.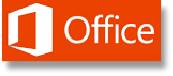 Microsoft Office products help improve work efficiency with user friendly features that enable easy and secure information sharing. Microsoft Office products provide resources for professional presentation of data that is compatible with most operating systems.
Whether you are looking to expand your Microsoft Office skills for personal use, embarking on a new career, or working towards career advancement, myDigiminds has the Microsoft Office training that you are looking for.
myDigiminds designs its Microsoft Office classes to get the student engaged in real life situations, so that you or your team can take the skills learned and apply them to everyday scenarios.
Microsoft Office training from myDigiminds will help you or your team effectively utilize all the features of Microsoft Office products, and set you or your team up for Microsoft certifications, if desired. All of our trainers are Microsoft Certified.
Publisher is a desktop publishing software package to create various types of marketing materials, including newsletters, brochures, catalogs, postcards and calendars.






Access is a database tool for gathering and understanding all of your information such as phone numbers, inventory and even guest lists, providing a convenient way to enter, navigate and report your data.
Outlook is the world's most popular application for email, calendars, and contacts. The Outlook desktop application works with both your personal and work email.
Word is the de facto standard in business for creating documents such as letters, invitations, term papers, flyers, resumes, novels and other documents.sort, extract and generate charts from spreadsheet data.
Visio is a diagramming tool that can be used to visually communicate technical as well as non-technical representations of ideas, processes, charts, structures, layouts, software models, blueprints and more.from spreadsheet data.
Excel is a spreadsheet application, typically used to display and manipulate numerical data. Microsoft Excel provides data organization and analysis tools that enables you to sort, extract and generate charts from spreadsheet data.
Microsoft Project allows you to control project schedules and finances, communicate and present project information, and ensure that projects are completed on schedule throughout a project life cycle.
PowerPoint enables you to create dynamic presentations through the use of text, graphics and animation. Slide presentations created with the software are often displayed on projection screens for business, training or educational presentations.
OneNote allows you to keep notes in handy in a convenient location – exactly where you are – enabling you to find and use them simply.

Prove your Windows 10 skills and demonstrate your ability to configure or support Windows 10 computers, devices, users and associated network and security resources. The IT professional could be a consultant, full-time desktop support technician or an IT generalist who administers Windows 10-based computers and devices as a portion of their broader technical responsibilities.
Almost every company these days requires a web designer to have a strong online presence. So, if you have chosen to be a web designer, it is of course a right decision, but to be a successful web designer, you need to choose the right training which we can give you.